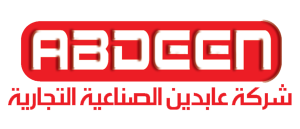 When Noah built the boat
This principle fully applies to the Abedin Group since its inception and up to this day. After more than sixty years of experience in the field of industry and commerce, we decided to start where the Abdeen Group was founded. (Abdeen Elite Home) specialist in all household supplies and the Elite company for information technology and business solutions smoothly despite all the difficulties with determination .
In 1995, the Abedin Industrial Trading Company was established as a company specializing in the production of plastic pipes made of Polyvinyl Chloride (U-PVC) in various diameters and types, which are the basis of the various sanitary installations.
Our goal is to bring about development in the national market, and in order to achieve this goal, the company decided to add production lines to its factory for the production of high-quality sanitary drinking water tanks consisting of three layers of different diameters and sizes, manufactured from the internationally approved polyethylene material, and also added new production lines for the manufacture of plastic pipes related to electrical wiring and telephone cables in addition to other production lines for the manufacture of plastic pipes made of polypropylene material in several diameters and several layers.
And for the convenience of the customers, the company's scope of work has been expanded to include the import and trade of plastic fittings and other sanitary tools necessary to form a sanitary sewer network and necessary for all sanitary equipment extensions.
Abdeen Industrial Trading Company is today one of the most prominent companies in Palestine in this field, where it always strives for further development and progress for the service and comfort of the consumer under the supervision of an elite group of engineers and a distinguished administrative and technical staff that relies on scientific and administrative foundations